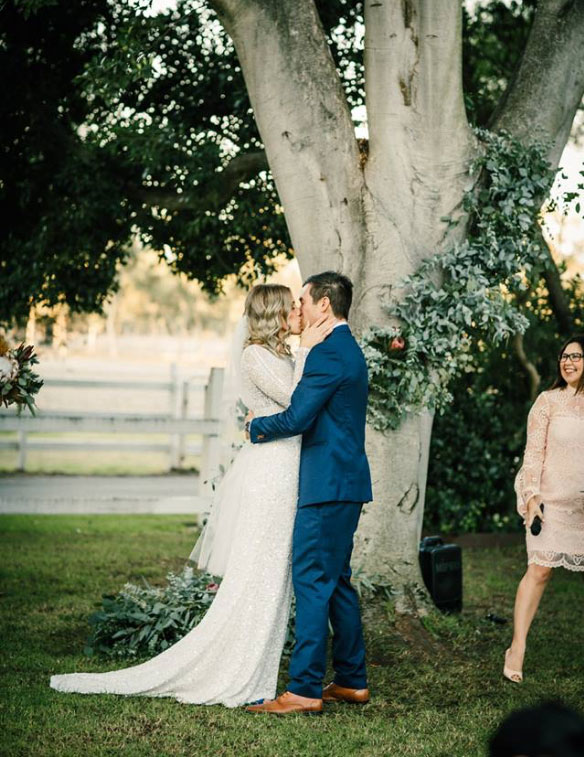 Our Story
The Yoothamurra Homestead is situated on a farm on the outskirts of Perth, approximately 35kms from the CBD in the suburb of Oakford.
In earlier years it was a dairy cattle farm but now we run a small stud farm of Angus Beef.
The original cottage has been extended and renovated to provide a large, seven-bedroom house which can provide ideal accommodation for the bride and groom, along with their bridal party or close family.
If you're not looking for a church wedding, both the ceremony and reception can be held at our location, with plenty of parking available for your guests. We have a large lawn area, surrounded by gum trees that is the perfect location for a marquee of your choice to cater for the larger weddings. For the smaller, more intimate weddings, the reception could be held in the Yoothamurra Homestead.
What we offer
At Yoothamurra, you have the freedom to plan and organise your wedding the way you want. You may decide to have a simple rustic BBQ or perhaps a more elaborate event. The decision is yours! We do offer BYO catering, however can supply catering recommendations should you wish to use our vendors.
We offer either a licensed or BYO arrangement for your beverages, there is a small fee that applies should you choose to use the BYO option.
An increasing number of couples are moving away from the 'traditional' wedding style and are looking for something a bit more rustic and unique. At Yoothamurra, there is no need to travel for hours looking for that location. You can have it all and just 35kms from the city of Perth.